This entry was posted on
Monday, August 13th, 2007 at
11:53 am and is filed
under Photoshopping.
What the hell is this?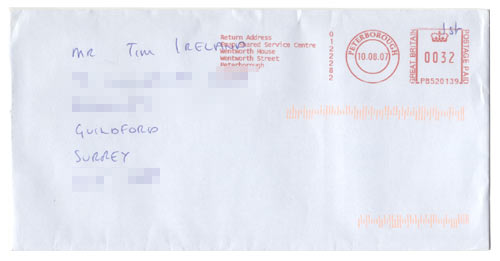 7 weeks after I was promised payment by Emap, I get an envelope with my name and address hurriedly scribbled on the front. There isn't a cheque inside; instead, there's a BACS form for me to fill in… with my 'vendor ID' hurriedly scribbled into the first field. Surely they could have sent this 7 weeks ago.
If Emap are going to strategically classify this payment as a 'gesture of goodwill' they'll want to be far more convincing about it.