This entry was posted on
Thursday, June 12th, 2008 at
2:01 pm and is filed
under George W. Bush.
Let me tell you this for nothing; George W. Bush is unlikely to be ferried in through the front gate on Sunday: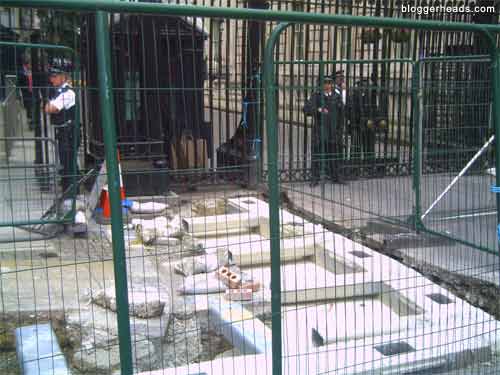 In fact, there are workmen busily removing scaffolding by the rear entrance today.
The closure of Whitehall "for the President's safety" is a load of old bollocks. They just want the protestors well out of earshot by the time the entrees are served.
UPDATE – Yes, the area immediately around the Cenotaph is in a right old state as well. I take back what I said about a wreath laying being a dead-cert… unless someone can rustle up 300+ yards of black curtain before Sunday morning.