This entry was posted on
Thursday, October 9th, 2008 at
11:09 am and is filed
under Teh Interwebs.
Ladies and gentlemen, boys and girls, I take great pleasure in declaring The Happy Poster Project back online and open for business.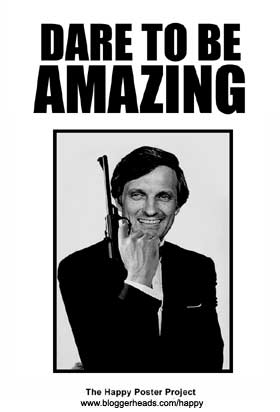 I'll not be putting any posters up until the weekend myself, but feel free to submit happy images immediately.
[Psst! This time around, we're operating with the minor advantage of already being 6th in Google (UK) for 'happy'.]