This entry was posted on
Friday, July 21st, 2006 at
9:10 am and is filed
under It's War! It's Legal! It's Lovely!.
What a blinder. (Related article here.)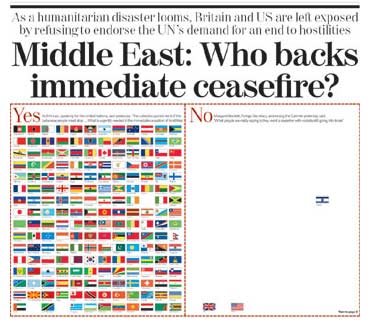 By contrast, the people over at The Sun appear to be well off their game. If they had any self-respect, they'd be running this image under the headline 'GOTCHA'.
UPDATE: Spread the word….
EMERGENCY DEMONSTRATION
End Israel's Barbarism Now
London: Saturday 22 July
Whitehall Place, SW1, 12 Noon
See stopwar.org.uk for further details.