This entry was posted on
Saturday, November 8th, 2008 at
11:53 pm and is filed
under Guy Fawkes Night.
(Psst! New here? Read more about 'Bob' here.)
–
Bob… is dead. Consigned to the flames in the name of art.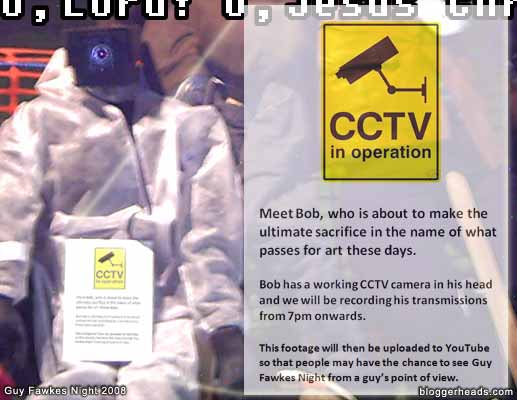 But he was OK with it in the end (honest), and he wanted you to have this:
Camera in a guy's head: Guy Fawkes Night 2008
I hope you have enjoyed your trip through this door.
Cheers all.